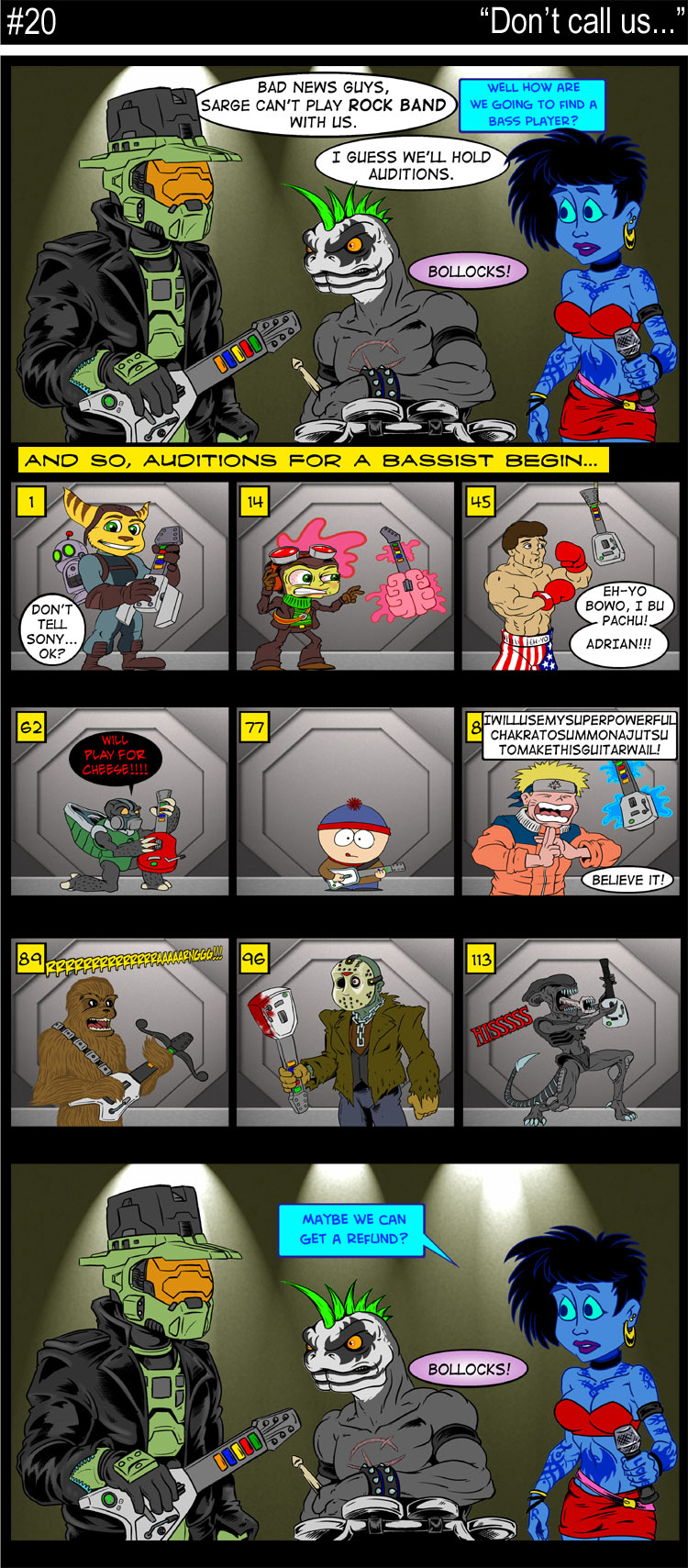 ---
Wow, 20 strips. Hard to believe.
As for commenting on the strip, I SO don't get the whole Guitar Hero and Rock Band thing. Oh I tried, believe me I tried. I bought Guitar Hero 2 (once it was on XboX of course) and tried like the devil to get interested in it. And even though the soundtrack is largely remniscent of my high school years, I just could not get into the vibe of the whole style of play. I can see why some people like it, but in my day we just played air guitar without the help of a plastic controller. Meh, to each their own.
For the people below who aren't sure about some of the characters.
Ratchet & Clank
Raz from Psychonauts
Rocky Balboa
One of the countless Unggoy grunts from Halo 1, 2, & 3
Stan Marsh from South Park
Naruto Uzumaki
Chewbacca
Jason Voorhees from the Friday the 13th films
The H.R. Giger alien from the ALIEN "Quadrilogy"
And just for fun, here are some other ideas I had for characters that didn't get used:
Stuntmutt's version of the Chief as audition 1-1-7
Freddy Krueger
Kratos (this comic was actually drawn before #19 where he was used)
Michaelangelo's "David"
The Crow
The Undertaker
Gordon Freeman
The MAXX
Marv from Sin City
---