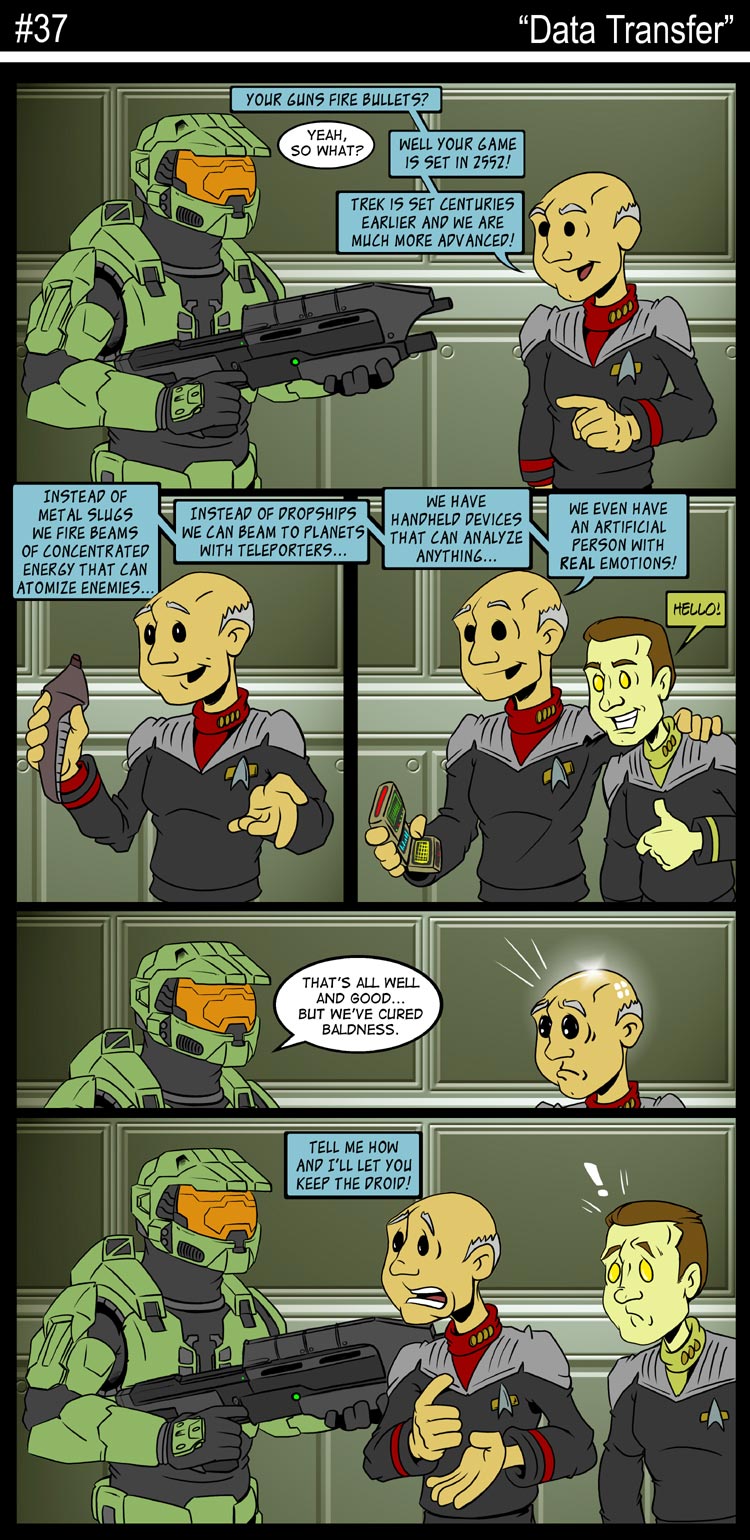 ---
Number 37 is very special to me. I've done other comic strips over the years. Some of them just to entertain friends, others sent in as submissions hoping for employment (and all rejected I might add, GO ME!).
Up until today the longest comic I had ever done was a Star Trek spoof comic called "The Vexxed Generation". I did one each week and it went up to number 36. Then I was completely tapped and out of ideas to poke fun at Star Trek. And the last few were a stretch anyway.
So the fact that I've made it to #37 is a personal victory that I'm happy to share with all of you. Also, as a nod to my past, I've put two of the characters from that older strip into this one. Of course I doubt any of you actually saw VexGen anyway so you'll just have to trust me.
I still have quite a few ideas for this one too, meaning it's not getting boring to me the way VexGen did after only a short time. Probably because I'm such a huge Halo nerd. But whatever the reason, here's hoping that the next 37 strips will be as much fun to make and share with our community.
Thanks to everyone for the comments and support since I started this project. :)
---