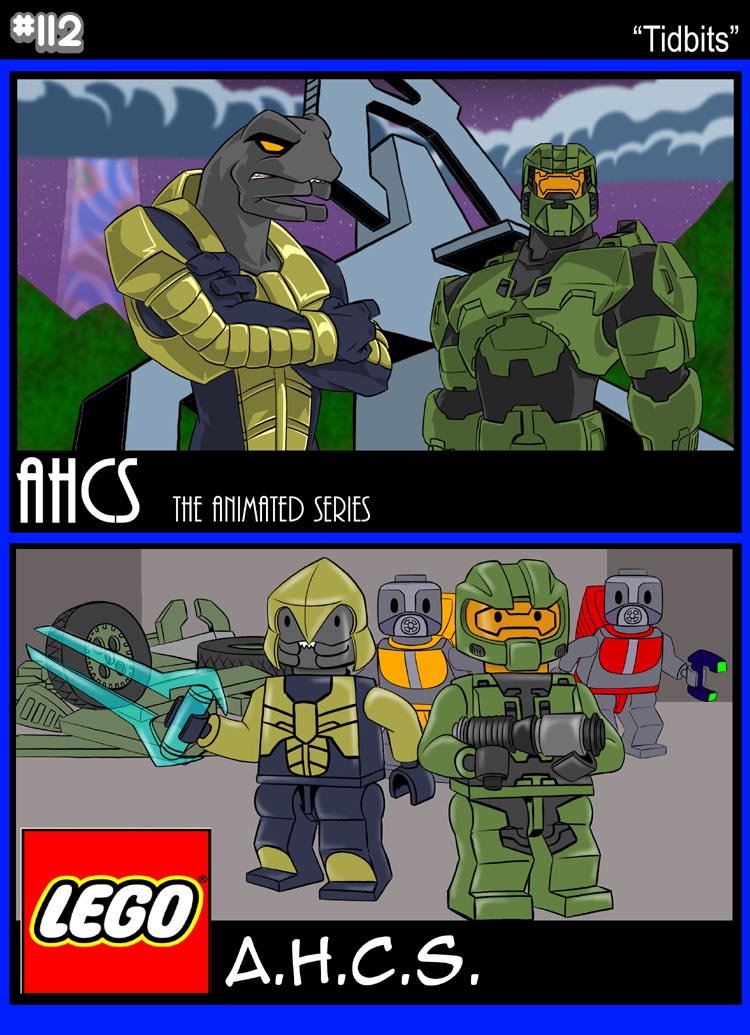 ---
I know this isn't technically a comic, but these were a couple of pieces I did a little while back with the intent of making comics out of them. Then I never followed up on them. But I put a lot of work into each of them so I wanted these to at least be seen by someone. Maybe if there's interest I'll make them into wallpapers or something. The first panel I modeled after my favorite cartoon; Batman the Animanted Series and the second panel should speak for itself. Now, on to the less enjoyable stuff.
Firstly, I'm sorry for the long silence. Hopefully you'll understand that I was hoping to avoid what I'm about to say.
Things beyond my control are making it impossible for me to dedicate the time needed to continue AHCS at this time. Not only the tendonitis, but other things as well. I won't go into details, but suffice it to say life is getting in the way and as much fun as AHCS has been for me, and I hope for you, the comic I do as a free project is the expendable time sink that has to be ignored until things change. I wish it didn't have to be this way, but it does and I'm sorry.
I want to thank all the readers who've been here with me over the last several months and who have been so supportive. I've enjoyed reading your comments and getting to know you all. I also owe EEuchler from RT.com an apology. He sent in a pretty decent user submission and I forgot to post it. It's kinda too late now because the entire premise of the comic is no longer in effect. (i.e. CoD4 is no longer #1) So sorry EEuchler. My bad. As for the rest of the people who sent in user submissions that didn't get posted I appreciate your effort, even if I didn't get to use your comic. I know that feature was never really 100% and that's regrettable.
I also need to thank Louis Wu. This site, the blog area, the comment section, all of it is his handywork. I can draw sure, but without his technical expertise none of this would have been possible. And on a personal note, he's also been a great friend. Putting up with all my little neurosis and not kicking me to the curb. It's amazing how much he's dedicated to the Halo community and to HBO and it's readers. Each of you should be extremely grateful that he's such an amazing person.
I should also take one more opportunity to thank Stuntmutt for pushing me to make AHCS in the first place. He, too, has always been a great friend to me and I'm thankful to him.
A couple of other things. I appreciate that so many of you have asked to play Halo with me on LIVE. Its really flattering that you'd be willing to overlook my skill deficiencies and let me stink up your team. But my friends list is full. I can't accept any more requests. I'm sorry, but any random friend requests will be declined without explanation.
So to close this up, thanks for reading. If things change, maybe I'll be able to come back and do more some day. But if not it was a pretty good run and I think I can safely say that we took this farther than I ever thought possible. Thanks, and goodbye.
-Paul
---